February 10th 2023
The Story of the Committee of 300 (1991)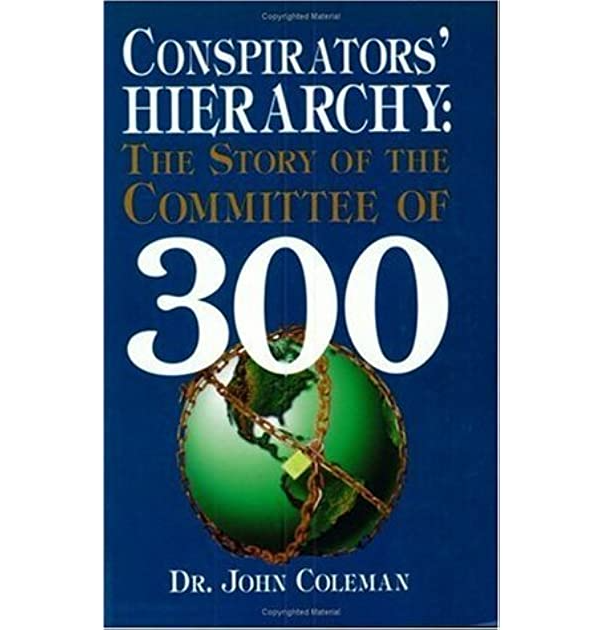 At least 4 billion "useless eaters" shall be eliminated by the year 2050 by means of limited wars, organized epidemics of fatal rapid-acting diseases and starvation. Energy, food and water shall be kept at subsistence levels for the non-elite, starting with the White populations of Western Europe and North America and then spreading to other races. The population of Canada, Western Europe and the United States will be decimated more rapidly than on other continents, until the world's population reaches a manageable level of 1 billion, of which 500 million will consist of Chinese and Japanese races, selected because they are people who have been regimented for centuries and who are accustomed to obeying authority without question.

From time to time there shall be artificially contrived food and water shortages and medical care to remind the masses that their very existence depends on the goodwill of the Committee of 300.

After the destruction of housing, auto, steel and heavy goods industries, there shall be limited housing, and industries of any kind allowed to remain shall be under the direction of NATO's Club of Rome as shall all scientific and space exploration development, limited to the elite under the control of the Committee of 300. Space weapons of all former nations shall be destroyed along with nuclear weapons.

All essential and non-essential pharmaceutical products, doctors, dentists and health care workers will be registered in the central computer data bank and no medicine or medical care will be prescribed without express permission of regional controllers responsible for each city, town and village.

The United States will be flooded by peoples of alien cultures who will eventually overwhelm White America, people with no concept of what the United States Constitution stands for and who will, in consequence, do nothing to defend it, and in whose minds the concept of liberty and justice is so weak as to matter little. FOOD and shelter shall be the main concern.

No central bank save the Bank of International Settlement and the World Bank shall be allowed to operate. Private banks will be outlawed. Remuneration for work performed shall be under a uniform predetermined scale throughout the One World Government. There shall be no wage disputes allowed, nor any diversion from the standard uniform scales of pay laid down by the One World Government. Those who break the law will be instantly executed.

There shall be no cash or coinage in the hands of the non-elite. All transactions shall be carried out by means of a debit card which shall bear the identification number of the holder. Any person who in any way infringes the rules and regulations of the Committee of 300 shall have the use of his or her card suspended for varying times according to the nature and severity of the infringement.

Such persons will find, when they go to make purchases, that their card is blacklisted and they will not be able to obtain services of any kind. Attempts to trade "old" coins, that is to say silver coins of previous and now defunct nations, shall be treated as a capital crime subject to the death penalty. All such coinage shall be required to be surrendered within a given time along with guns, rifles, explosives and automobiles. Only the elite and One World Government high-ranking functionaries will be allowed private transport, weapons, coinage and automobiles.